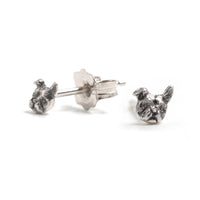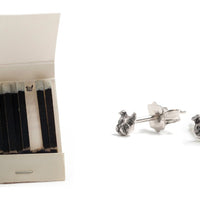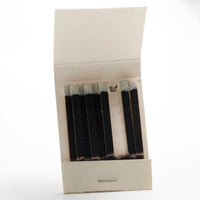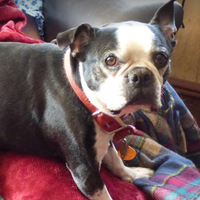 Teeny tiny bulldog studs in sterling silver. Inspired by Stryker, my dad's Boston Terrier. Approximately 3.5 x 3mm. Very small! Shown with matchbook for scale. Carved by hand and cast in recycled metal. For Bulldog/ Boston Terrier/ Frenchie/ Pug enthusiasts. Sold as a pair.
Your order helps plant trees
We care deeply about the planet and creating a business that gives back to nature. That's why we're honored to be partnering with One Tree Planted to plant a tree for every item we sell. Trees clean our air and water, create habitats for biodiversity, contribute to our health and wellbeing, and create jobs for social impact.