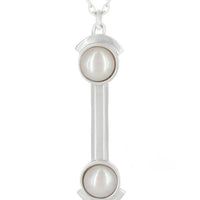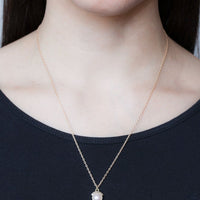 Sterling silver necklace with 7.5mm freshwater pearls. Inspired by the mysterious columns in the Temple of Hera. 1.5"L pendant on 16", 20", or 30" chain Made by hand in NYC from recycled metals. Ready to ship within 2 weeks.
Your order helps plant trees
We care deeply about the planet and creating a business that gives back to nature. That's why we're honored to be partnering with One Tree Planted to plant a tree for every item we sell. Trees clean our air and water, create habitats for biodiversity, contribute to our health and wellbeing, and create jobs for social impact.