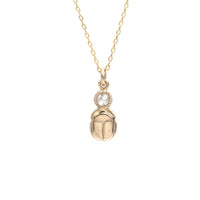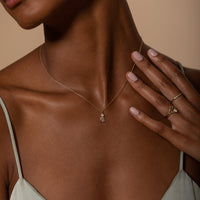 Hand carved scarab in 14k yellow gold with .03 carat rose cut salt and pepper diamond. Cable chain with lobster clasp closure.
Your order helps plant trees
We care deeply about the planet and creating a business that gives back to nature. That's why we're honored to be partnering with One Tree Planted to plant a tree for every item we sell. Trees clean our air and water, create habitats for biodiversity, contribute to our health and wellbeing, and create jobs for social impact.